Advanced Bookings are now closed for this screening.
You can book upto 90 minutes before each screening.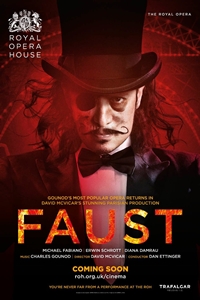 The Royal Opera House: Faust (LIVE) (12a)
Tuesday 30th Apr 2019
at 6:45PM
Tickets will be available on the door.
Please check the above show details are correct before continuing, online tickets are non-transferable and
non-refundable.
Back