English National Opera: The Pirates of Penzance
Director: Mike Leigh

Cast: unknown
Runtime: 135mins + adverts and trailers.

Adults: 8.00, Seniors: 6.00, Pullmans: 10.00 Oscar-nominated filmmaker Mike Leigh makes his operatic directorial debut with Gilbert and Sullivan's much-loved comic masterpiece. Having been mistakenly apprenticed to a band of soft-hearted Cornish pirates, Frederic is released at the age of 21. He soon meets and falls for the lovely Mabel, daughter of Major-General Stanley.
Trailer
Showtimes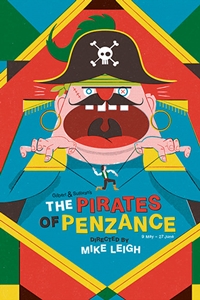 Tue 18th Jun:
19:45
&nbsp
&nbsp

All tickets £15

Booking Details
To book tickets online please click on the showtime you would like to book for. Tickets can be booked up to 90 minutes before each showing. Pullman seats cannot be booked online and must be booked at the cinema ticket office.